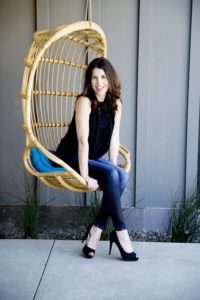 LISA
Lisa began her real estate career in the Beverly Hills office of Coldwell Banker, after many years of working successfully in the entertainment industry. She was quickly recruited to partner with a leading producer in the Studio City Premier office, the top branch in the Northwest region as well as one of the highest ranked in the nation for overall performance. Within her first two years, she closed over 40 transactions.
Over the years, Lisa has dedicated her personal and professional life to becoming an eco-specialist. She was nominated by the LA Business Journal for a Green Agent Award and continues to develop strategic relationships with innovative construction firms, architects, and publishers of environmentally minded publications.
Lisa's experience, commitment and professionalism are consistently evident, whether she's working with a first time buyer or advising clients on high end properties.
My Promise
When I think about selling real estate in Long Beach I think of how lucky I am to be doing what I love in a place that I call home.
I love real estate: I love finding those special properties that seem to beg for new life and another chance; I love a deal that is challenging and only sharpens my skills and confidence; I love the relationships that develop between myself and my clients as I journey through a very personal and sometimes emotional process; but mostly I simply love helping people find that special place they want to call home.
This is my promise to my clients:
I will listen to your needs and wants and hear what you are saying.
I will always work with your best interests at heart and make sure you are protected during the entire transaction.
I promise to walk a fine line between being assertive and aggressive when acting on your behalf.
I will be available and will never disappear on you. I will communicate with you even if it is something you won't want to hear. There is no other way.
I will always treat you the way I would want to be treated, with respect and honesty.
I am committed to making my clients know they are my priority.
LISA GINSBERG
Connect With Lisa Ginsberg